1. THE STORY

Tomte the mischevious gnome accidentally falls into some cake batter and gets baked into a gingerbread house. Don't freak out, he's fine. It's a children's book!

2. BAKE THE TOMTE CAKE

Recreate the story by baking your own gingerbread house cake, and hiding Tomte in it!

3. FIND TOMTE

Legend has it that whoever finds Tomte in their cake has good luck for the rest of the Christmas season. Who will it be in your family?
"This is magical."
"To see the light on my kids faces when they discovered Tomte in their cake was a moment I'll never forget."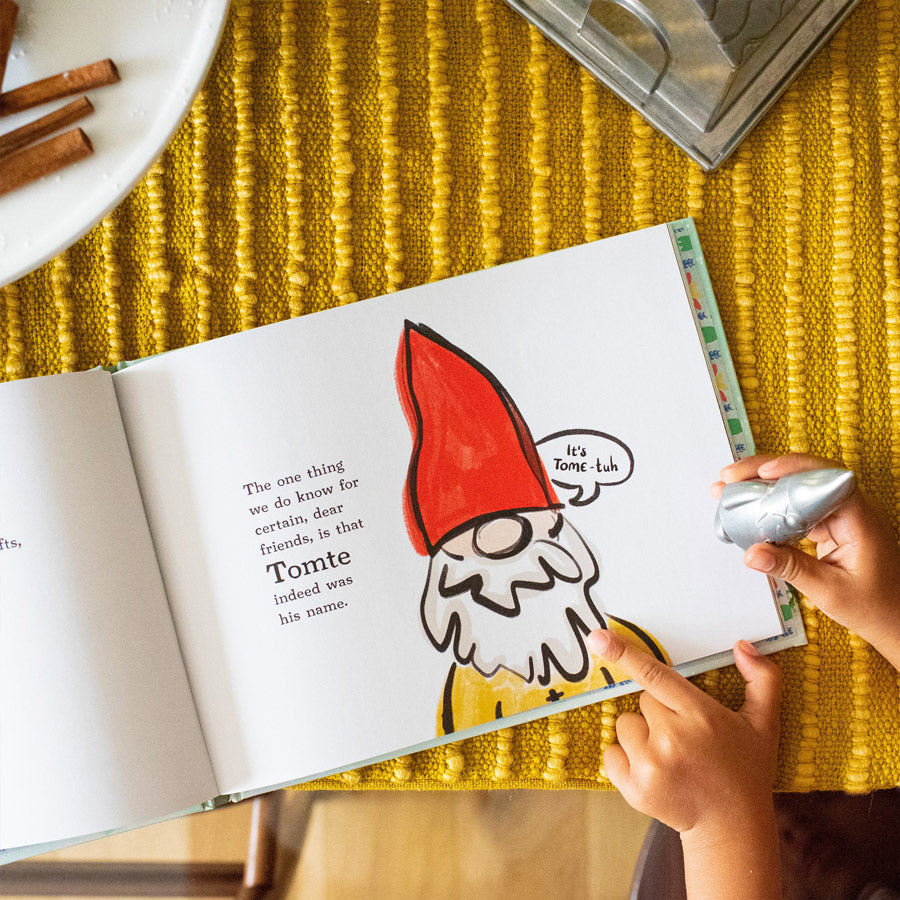 The book...
The Tomte Cake is an original new children's book about a pocket sized gnome named Tomte who accidentally gets baked into a gingerbread cake! Don't worry, he makes it out healthy and happy. And to the surprise of the gnomes (and Tomte!) his adventure brings good luck and becomes a yearly tradition in the gnome's woodland village.
"A vibrant story and beautiful illustrations with one of our favorite things, gnomes! I'm recommending this to all my friends this Christmas"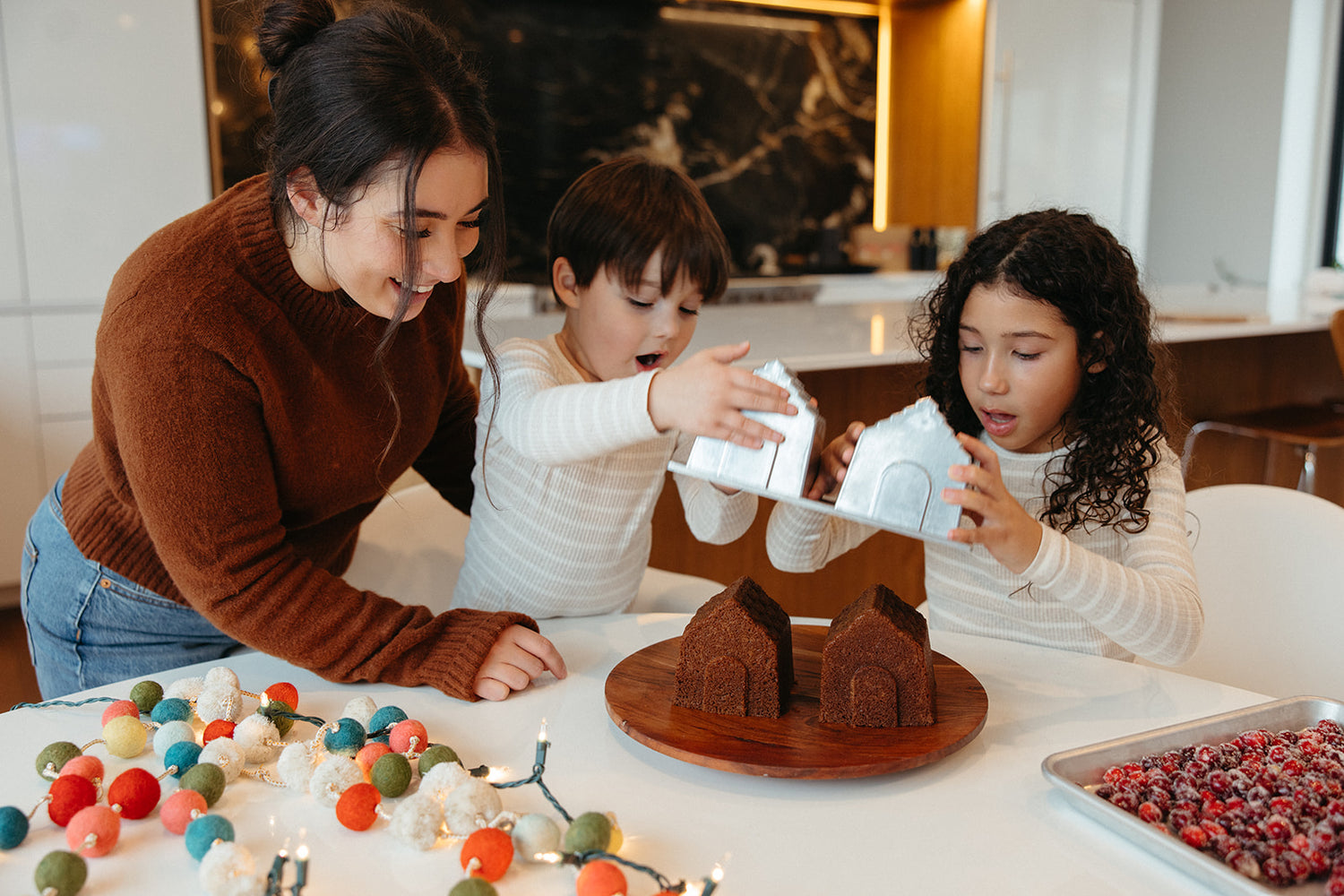 The baking pan...
Storebought gingerbread house kits don't taste good. Assembling them is notoriously frustrating. They're full of wasteful packaging and they're unsafe for children with food allergies or sensitivities. We set out to fix all of those problems so that gingerbread house decorating could be a fun, tasty, no-sweat experience, and so—the Tomte Cake pan was born. Proudly made in the U.S.A. and ready to create beautiful, delicious cakes, fresh out of the oven for your kids to decorate—no assembly necessary.
"Perfect for my kids who love to bake. Making the gingerbread house at home meant it was safe for my daughter's peanut allergies"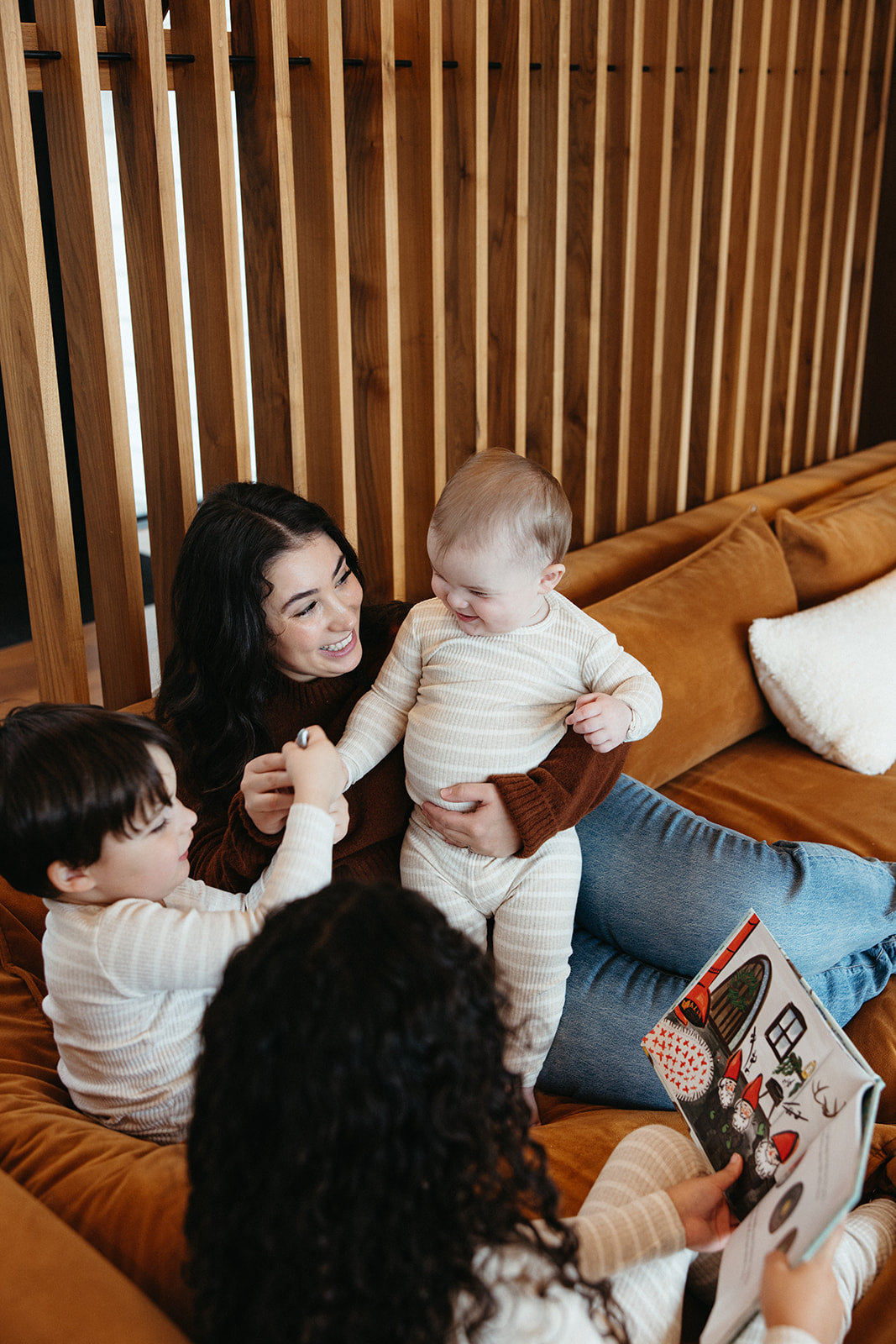 Bringing the story to life...
The Tomte Cake story invites readers to recreate tradition at home by baking Tomte into the batter and delighting in the anticipation and surprise of finding him in their cake. Legend has it that Tomte will bring good luck to whomever finds him in their cake. Results may vary, but the fun is guaranteed.
"Finally! A fresh new Christmas tradition that the whole family can get excited about." - Dallas M.